"I've spent my life so far getting involved with creative projects. I love the communication, adrenaline and buzz you get from sharing music and other arts with live audiences. I find that for me writing is the reflective flipside to performance, and they balance each other nicely."
Ellen Wilkinson is a third-year undergraduate oboist at the Royal Academy of Music in London. She is also the founder and chief editor of RAMpage, the Royal Academy of Music's student newspaper, which she set up in the first 2020 lockdown. Ellen 'enjoys meeting new people' and with a long-held love for literature and writing, she joined the team with a hope to help create and expand the mushRoom community by interviewing our musicians and hosts, and writing about exciting musical projects. On a gorgeous autumnal evening, with a low, golden sunset streaming through the windows, we met in her North London flat to have a chat and get to know her a little better.
So Ellen, can you tell us a little bit about yourself? What is your musical background?
Ellen
_
I started with the piano when I was very little, but the flute was my main instrument from the age of seven. I went to Lambeth Music Service, which – growing up in Brixton – was my local music service. My first flute teacher was actually an oboist who taught flute on the side, so I guess I was aware of the oboe because of that, but oboe lessons weren't offered at the service. I have always been drawn toward woodwind instruments; I don't know why, but it's interesting how people can have an affinity with certain types of instruments.
So what made you start playing the oboe?
Ellen
_
I started with oboe when I was twelve, and that was at the Centre for Young Musicians in Lambeth North. Chatting to my Mum about this the other day, she said I came home one day and said 'I really want to learn the oboe!' – I don't actually remember that, but apparently, I had an innate desire to learn the instrument. It obviously lured me in with its beautiful sound, and you don't realise until much later down the line how difficult it is! For three or four years I learnt both flute and oboe (oboe as my second instrument). It wasn't until I went to the Purcell School for sixth form that I focused solely on the oboe. I actually auditioned for Purcell on both instruments as joint first study, but was advised against continuing with both because of the clash of the different embouchures. Oboe wasn't my first dream, but I've always found the sound very beautiful.
What was your first dream, if not the oboe?
Ellen
_
Ballet was my original dream, and I think I fell in love with orchestras through dance. I was really lucky to do a scheme called 'Chance to Dance', which was based in London for state primary schools. Amazingly, we got to perform on the Royal Opera House main stage with the ROH orchestra. When I was ten we performed Stravinsky's The Firebird there, which was just incredible. Funnily enough, the oboist who was playing in the orchestra for that performance of The Firebird, Fraser MacAulay, became my first oboe teacher three years later.
I did ballet and music alongside each other for a few years, doing the Royal Ballet associate programme on Saturdays after CYM. It was a very intense period looking back – there was a lot of stress and tears, but I don't regret it at all, and ballet teaches you discipline like nothing else can. I really wanted to be a dancer, even more than a musician maybe, but ballet can be narrow and all encompassing, and I think I've learnt that I do better when I'm doing lots of things, rather than focusing on one.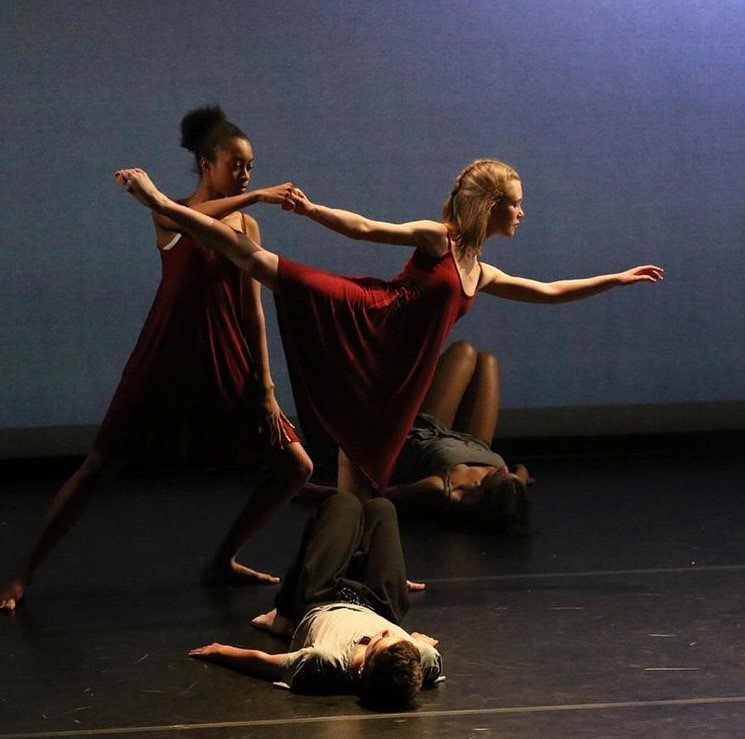 Do you have any other passions?
Ellen
_
I have always enjoyed literature and reading and writing. English was my favourite subject at school – I was one of those classic literature girls who read Jane Eyre when I was about thirteen, and loved it. I think when I got to RAM, I struggled when I suddenly didn't have an avenue for that. When it comes to reading, I find that I generally read sporadically and intensely.
What sort of books do you like reading?
Ellen
_
When I was younger, I read a lot of classics like Austen and Brontë and I liked historical novels. I don't like Gothic or Sci-fi, not really fantasy either – apart from Harry Potter! Recently, I have enjoyed James Baldwin, Kazuo Ishiguro and a beautiful book of essays on the Kenwood Ladies Pond.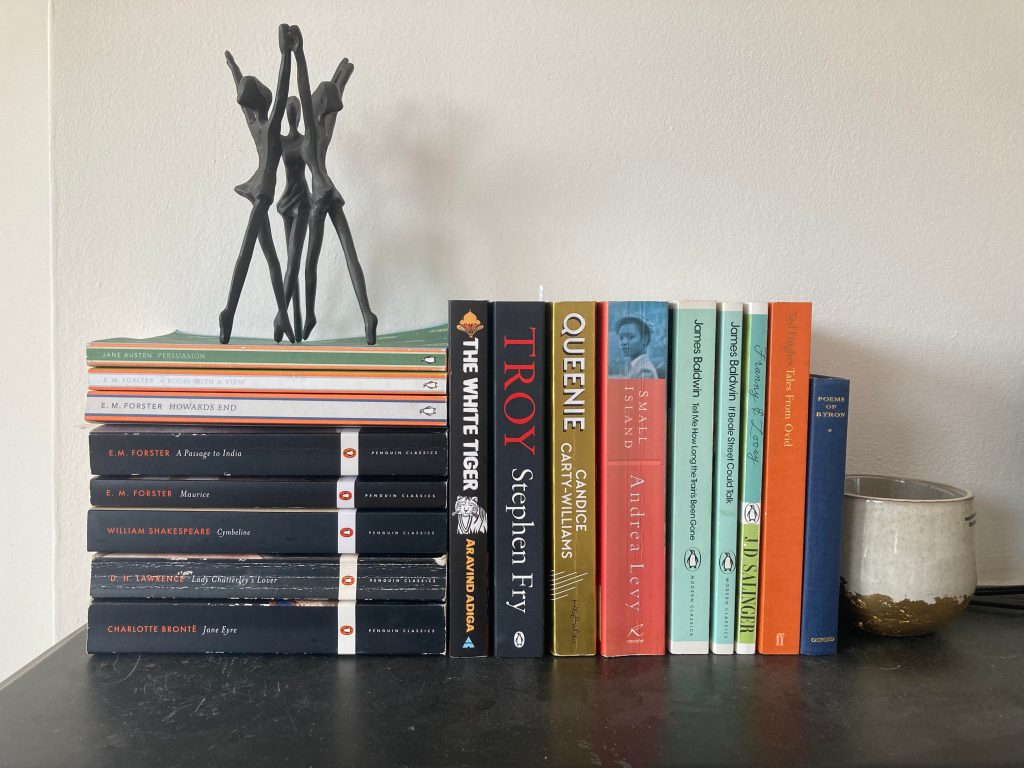 So with the reading, dancing and music making, arguably you're drawn to the concept of storytelling?
Ellen
_
I'm definitely drawn to the creative. From a young age, I wanted to be a performer, but I didn't really know how that would manifest. I've spent my life so far getting involved with creative projects. I love the communication, adrenaline and buzz you get from sharing music and other arts with live audiences. I find that for me writing is the reflective flipside to performance, and they balance each other nicely.
What has life been like studying at the Royal Academy of Music, in and out of lockdown?
Ellen
_
It's been difficult in the lockdown. The last summer term I really enjoyed, as it was busy in a good way. I think studying at a conservatoire where so much of your time is your own to manage, balance is really important, and I have been gradually learning what that means to me. I think you need to let go of guilt around not doing what you think you should be doing, or of not practising enough.
In my first year, I was solely focused on oboe and all my time was spent practising, attempting reed making or worrying about both. Now I've realised that it's really important to have other things to do. Working or worrying until you're ill can be slightly glamourised, and I'm probably guilty of playing into the 'I'm stressed but I'm a stressed artist' concept. In reality, being grounded and having a stable mental wellbeing is just so much more important and enables you to be more productive.
You started RAMpage in the lockdown – do you think that it's something you would have started had the lockdown not occurred when it did?
Ellen
_
I think probably not. The fact that we suddenly had so much time was great for getting it all started. My close friend from secondary school, Georgina Buckle, studies English Literature at Cambridge, and she got involved with the student newspaper there. The idea that this is the sort of extra-curricular project that would be on offer if I went to a 'normal' university inspired me to start RAMpage. Arts journalism is huge, and the articles we publish in RAMpage cover everything and anything – we don't just write about music.
Do you think that RAMpage has helped you to find the balance that you spoke of earlier?
Ellen
_
Definitely. When you take the time to do things other than your degree or job, I think different parts of yourself are fulfilled creatively, and so for me, when I come back to oboe after spending time writing, I find that it's great to be looking forward to playing again. Getting involved with a range of activities sparks creativity in different ways, the different outlets often enriching each other. I feel that creative people are generally creative in multiple ways – I have a lot of musical friends who love art or drama etc. I think it's important to be well rounded, and to listen to the parts of yourself that can occasionally get shadowed when you choose an intensive university or conservatoire course.
Ellen
_
Yes, I hope to use it in future, potentially with a chamber group if we needed a place to record, or maybe if I was travelling outside of London. I think it's a great service for helping to build a community and connections, which are so important in the musical world.
Finally, what are your aims for the future?
Ellen
_
I would like to continue doing what I am now on a bigger scale – some playing, writing and teaching. I would also love to explore music and theatre, and definitely try and travel.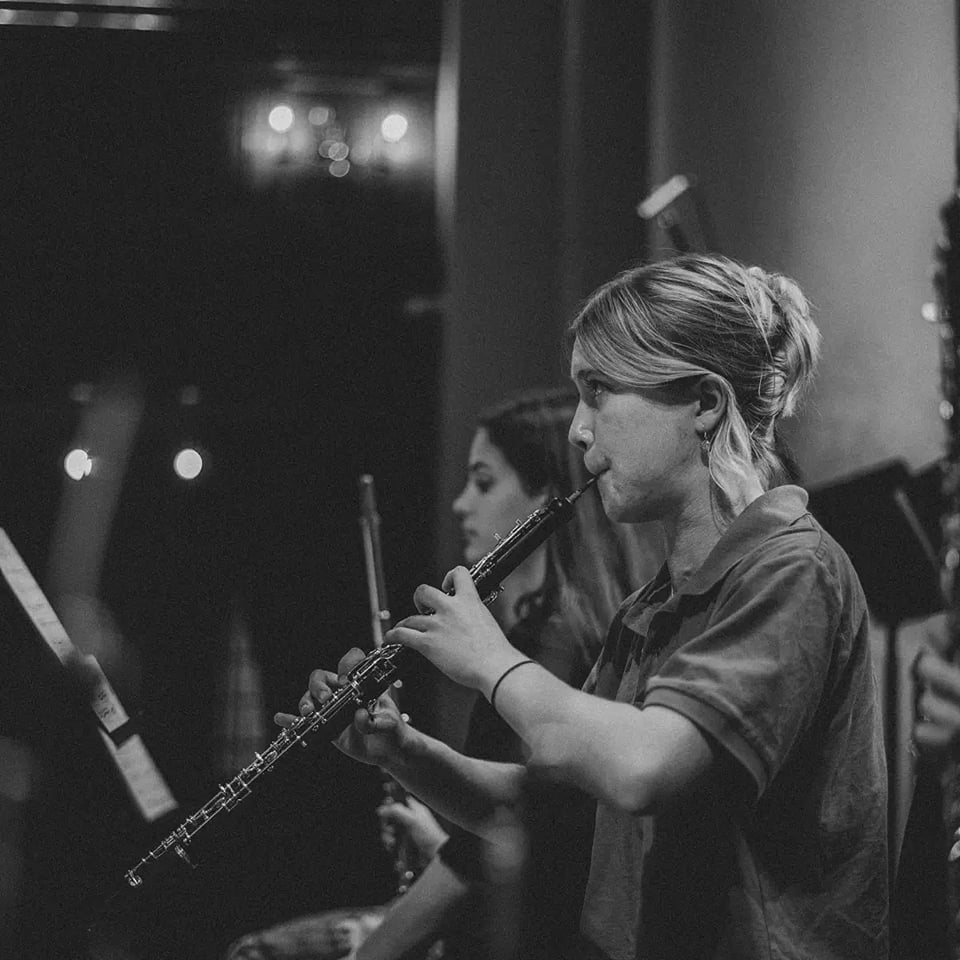 Written by: Rowena Taylor